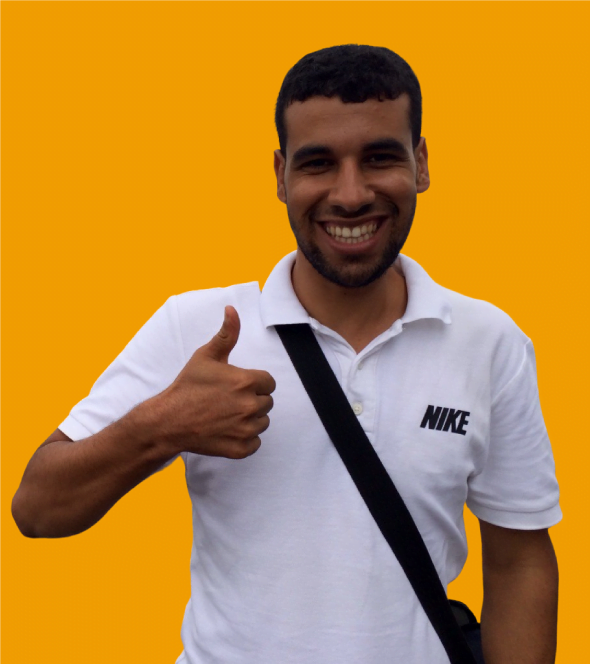 About Me
Mouad Azouggar
Graduated with a bachelor degree in English Studies, Mouad AZOUGGAR is highly motivated and hard working individual who started his career as a Freelance web designer in 2011. He strives to help others develop a better online presence.
It all comes down to quality, and that is what you will get.
Best price guaranteed that matches your budget.
Good communication results in strong work relationships.
You have questions! get them answered for free.
Some Numbers
Mouad's Experience
Web designer with over 9 years of experience.
Find your Domain Name
Domain Name
At Mouad Azouggar, we do not simply provide domains. We offer excellent domain management services. We also provide you with a FREE domain name with any of our cloud hosting packages.
Shared
Hosting Plans
Quality cloud web hosting no matter the scale of your business. 99.9% Uptime Guaranteed.

Cloud web hosting packages based on ZFS data storage at a rate you'll love. A wide range of absolutely free bonuses are included with each plan, among them a simple to use, multilingual Control Panel with a one–click Web Applications Installer as well as a range of site acceleration instruments through which you can make your web sites lightning fast.

You'll get a free website name as well.
Basic
$40
Includes 1 free domain registration for 1 year
30 Days Free Trial
50 GB Disk Space
150 GB Bandwidth
1 Hosted Domains
Economy
$55
Includes 1 free domain registration for 1 year
30 Days Free Trial
Unlimited Disk Space
Unlimited Bandwidth
1 Hosted Domains
PowerPlus
$80
Includes 1 free domain registration for 1 year
30 Days Free Trial
Unlimited Disk Space
Unlimited Bandwidth
2 Hosted Domains